Ready to hit the beach? Don't forget to take a stack of crime thrillers, espionage adventures and murder mysteries with you. Here's the latest new publications from indie authors and bestselling big names, from hardboiled pulp fiction to Nordic noir, spy stories to high-tech thrillers, police procedurals and political conspiracies. Expect the unexpected!
THE RUSSIAN HEIST by Robb T White
Meet Dimitri, a Russian thug, who can't quite believe his luck when he stumbles across an incompetent plot to steal millions of dollars in small denomination notes. The home-grown gang of small-town misfits he meets comprises a disgruntled armoured-car guard, his promiscuous wife, their loser of a son, and an alcoholic professor of economics. Hijacking their heist should be simplicity itself for the psychopathic killer… but he reckoned without the skills of the Special Agent assigned to hunt him down. Crackling dialogue delivered in hardboiled style.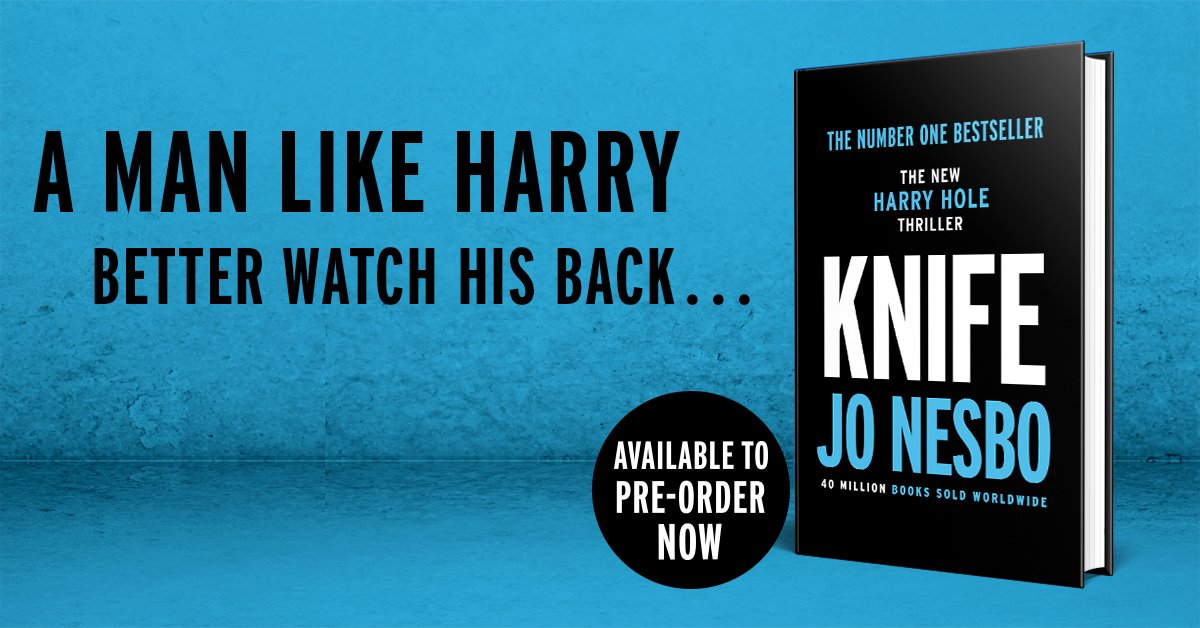 KNIFE by Jo Nesbo
The 12th Harry Hole thriller, in which the Norwegian police detective must confront his darkest case to date. The first killer who Harry convicted is back on the streets and out to get him. Harry's alone and isolated. When Harry wakes up with blood on his hands, and no memory of what he did the night before, he knows everything is only going to get worse. Knife-edge writing from one of the masters of Nordic noir.
NUMBER TEN by Robin Hawdon
A modern British political thriller, in which the war on terror returns to Westminster with an assassination attempt on the radical new Prime Minister. He has targeted business magnates, criminal oligarchs and jihadist extremists – so any of them could be responsible for the attempt on his life. One thing's certain: the killers have been fed information from inside 10 Downing Street. MI5 find a scapegoat in the PM's staff and suddenly Paul Gunter has to clear his name and fight for his life. Suspense, romance and explosive action on London's city streets.
A COLD DEATH by Wendy Cartmell
Who might murder a harmless old couple? The police have someone in their sights… and the suspect is YOUR SON. Can you believe the evidence? Do you trust your child, or do you tell the police? Investigators Crane and Anderson take the case to search for the missing bodies, to substantiate a mother's suspicions, and to be certain that the right person is held responsible for a coldly chilling crime. Expect a complex plot and match your wits against the killer…
UNDERCOVER: CRIME SHORTS by Jane Risdon
Half a dozen short stories; ripping yarns to entertain and intrigue. Each unpredictable standalone story explores a different aspect of the crime genre, promising more twists and turns than Spaghetti Junction. Sweet Sable is a classic noir tale set in the 1930s, while Apartment 206c brings things bang up to date with an overheard argument to set the pulse racing. Look out for the assassin in The Honey Trap, and a kick-ass female protagonist in The Look. There's also a preview of the author's next crime novel.
JOE COUNTRY by Mick Herron
This masterful modern espionage series continues with another misadventure for the misfits of MI5 who have been banished to the wilderness of Slough House. There's machinations and misdirection at every level, as politicians squabble over who'll be the next Prime Minister while a new top dog in the agency secures her position and ruthlessly eradicates her rivals. Shunned, squalid spymaster Jackson Lamb also has a new recruit – another discredited agent with a private life in tatters – while double-agents and old enemies muddy the waters.
Razor-sharp dialogue and flawless plotting make this a must-read series, but you'll need to start at the beginning to stand any chance of understanding the overall (and considerably sinister) picture which is starting to come into frightening focus.
THE BEST LAID PLANS edited by Judy Penz Sheluk
A monster anthology of 21 tales of criminal activity, linked together by their theme of sinister intentions going seriously pear-shaped. Each of the authors takes a different approach so the international action shifts from a ski resort in Vermont to an art gallery in Toronto to a Norwegian subway station and even a remote Chinese province. Stacks of variety, written in different voices with more twists than Chubby Checker. A great way to meet new writers, this collection showcases the talents of an array of established mystery authors.
THE SKY FALL CONSPIRACY by Joseph Bendoski
A political / conspiracy thriller which explores the nature of persuasion, against the backdrop of the rise of National Socialism in 1930s Germany. What makes a nation believe a lie? And can its effects be reversed in time to prevent total war? One man, William Stephenson, believes that counter-propaganda might turn the tide. He has precious little time to prevent genocide and continental conflict – but the American broadcast of War Of The Worlds gives him inspiration. Stephenson must discover the secret of Sky Fall before the Third Reich becomes unstoppable.
GAME OF SNIPERS by Stephen Hunter
When Bob Lee Swagger is approached by a woman who lost a son to war and has spent the years since risking all that she has to find the sniper who pulled the trigger, he knows right away he'll do everything in his power to help her. But what begins as a favour becomes an obsession, and soon Swagger is back in the action, teaming up with the Mossad, the FBI, and local American law enforcement as he tracks a sniper who is his own equal… and attempts to decipher that assassin's ultimate target before it's too late.
THE GOOD KILL by Kurt Brindley
A former Navy SEAL turned vigilante hitman is already in the crosshairs of conniving Russian spies – but gets into even deeper trouble after rescuing a sex trafficking victim against her will. War-weary Killian goes up against corrupt corporate moguls, ruthless ISIS terrorists, dark web hackers, traitorous scum and lowlife pimps in a quest to assuage his guilt and exact revenge. Is this Killian's final mission… or might he discover a new, brutal purpose and a dark form of redemption?
PRIDE & EXTREME PREJUDICE by Eric J Gates
FBI Agent Thompson has been outwitted over and again by the assassin known as The Lion for many years. Facing retirement, Thompson takes drastic action to finally snare his prey, with unforeseen deadly consequences. Meanwhile, Army Intelligence Captain Bridget Mason stumbles across a devastating secret, one that could easily get her killed. She teams up with covert agent Kris to keep her alive while they figure out who is selling out coalition troops in Afghanistan. A prequel, which makes an ideal introduction to the author's series of thrillers if you've not tried any already.
RECURSION by Blake Crouch
A brain-bending exploration of memory, loss and identity; a high-tech thriller with an entirely human heart. All across America, people are waking up to lives different from the ones they led before falling asleep. Are they suffering from False Memory Syndrome, a mysterious, new disease that afflicts people with vivid memories of a life they never lived? Or is something far more sinister behind the fracturing of reality? Neuroscientists have developed the technology to preserve our most intense memories and relive them. Anyone will be able to re-experience a first kiss or the birth of a child – but there's a terrifying downside to this experiment…
———
Looking for a new thriller series for summer?
Meet an unconventional contract killer in THE STONER STORIES
———
More ripping reads will follow in our next round-up.
Authors / publishers: feel free to send us details of your new publication for possible inclusion in future listings (but please take note of our comments about co-operative reciprocation over on the contact page)